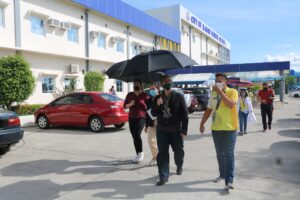 City of Ilagan Medical Center
Now certified
ISO 9001:2015
ISO 14001:2015
ISO 45001:2018

The first Health Facility with triple ISO Certification.The ISO Certification is the CIMC's proof that it abides by the standards set forth by the International Organization for Standardization.

The City of Ilagan Medical Center also extends its gratitude to the support of our City Mayor Hon. Jose Marie L. Diaz together with Ma'am Evelyn "Mudz" Diaz and the General Services Office (GSO) headed by sir Ricky Laggui of LGU Ilagan.

The CIMC also congratulates all the staff of the hospital who have worked hard to achieve this. Thru the support of the Local Government Unit of Ilagan, the CIMC management and staffs will continue to strive better to provide quality care and customer satisfaction for the all the in need of its services